New Houses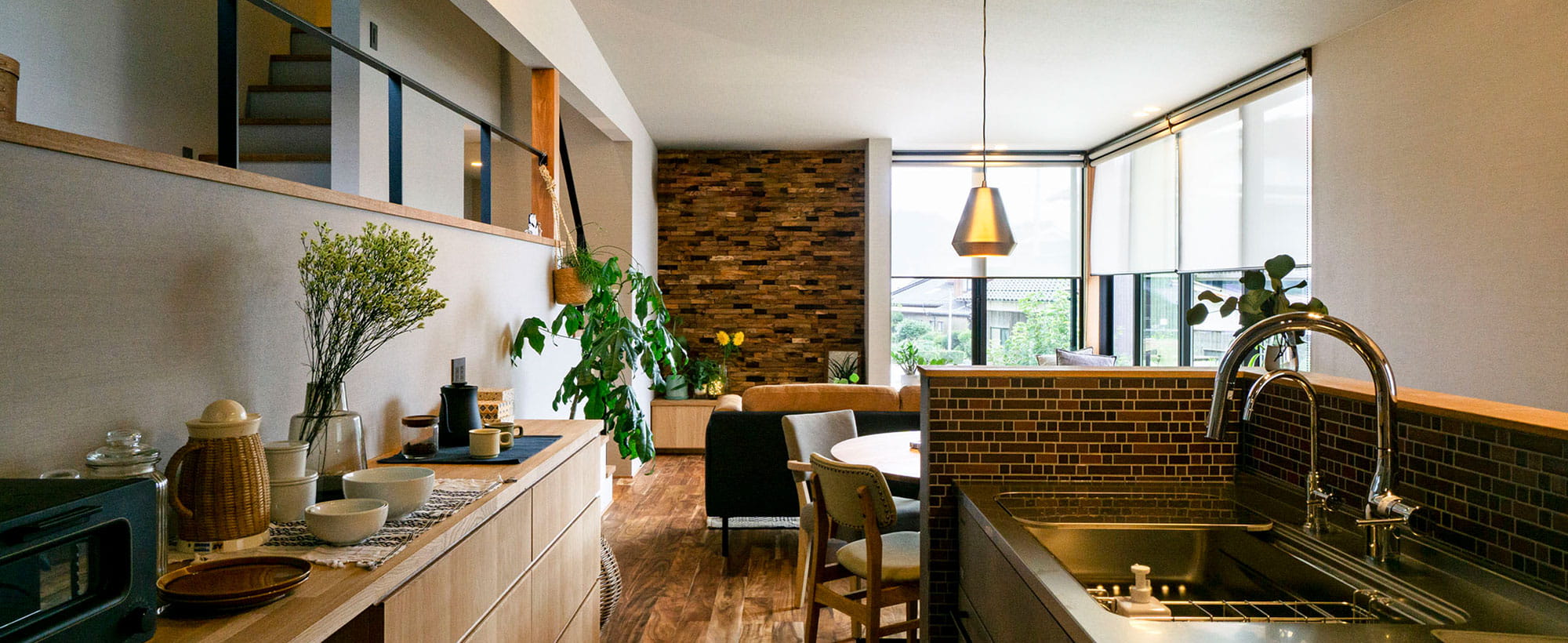 Our homemaking starts with asking what our customers value most in their lives.
Our values prioritize ease of movement and adequate function in living spaces.
Together, we imagine fulfilling days while carefully considering what we take for granted in our everyday life.
New Houses
Villa Casa, a House with Shadows
A flat house with a loft space- planned on a small hill that has a bamboo forest that sways in the breeze.
We designed the house with elegance and chic taste with different heights of ceilings, kitchen tiles, and kitchen wallpaper.
The beautiful shadows of an iron pendant light projected on the walls and the ceilings in a stairwell creates a high contrast and mature ambiance in the space.
New Houses
House with a Bright Garden
A house planned in a residential area.
You can see four gardens from a stepped-down floor, tatami mats, zoning LDK and a semi-outdoor bathroom with articulated architectural elements.
This house became a relaxing Japanese space, functioning in harmony with a bright garden - which naturally invites light and wind into the house.
We made the floor plan by carefully paying attention to the details of a guest's movement and storage needs.
New Houses
Central Dining for a Family Gathering
This was a house that we reconsidered the concept of dining to foster life.
Instead of planning a hallway between both the entrance and dining room, this floor plan encouraged family members to naturally gather and communicate in the dining room. A wooden counter in the kitchen provided them with a space for quick meals, study, and household chores, adding flexibility.
On a skip floor with tatami mats, soft light over the Japanese paper sliding door warms and calms you for relaxation.