Renovations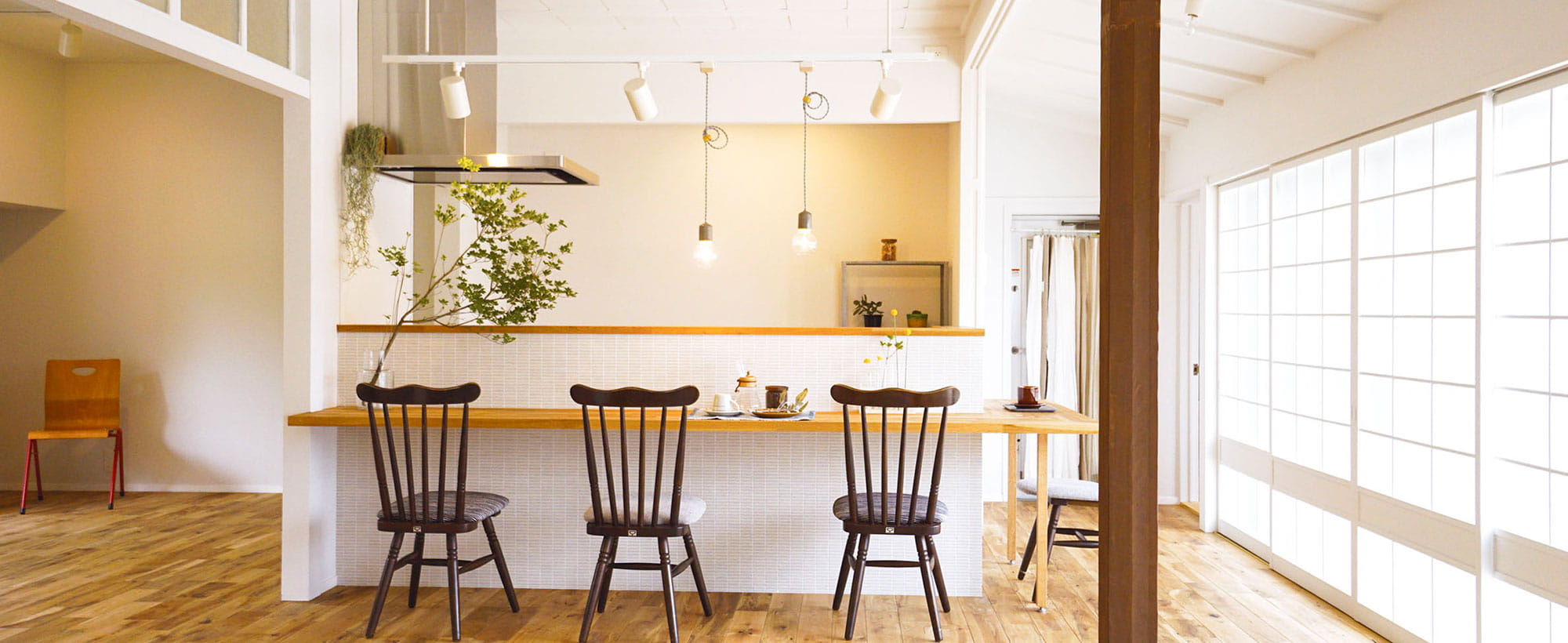 Turning old into new to create new life values is called renovation.
This means revitalization of life in order to suit a modern lifestyle -accomplished through large scale remodeling on the interior, exterior and floor plan along with electrical, plumbing, etc.
For example, reinforcing walls and removing walls to create a large living, dining or kitchen space.
We can respond to a variety of requirements.
Renovation for Homeowners

Searching for a house to renovate

Condo/Apartment Renovations
Three Features of I.D.Works Renovations
01
Feeling into Form
Please tell us your feelings! We will use them to create a new form.
We would like to carefully listen to our customers' feelings and ideas about life, finance, building, design, interior, etc.
Our professional team will listen sincerely to your feelings and use these feelings to inspire a new form.
02
The Advantage of a Real Estate Department Search for an Ideal Property
The most important thing for a renovation is searching for the ideal property.
If you are looking for a second-hand property, it is very important to look for the ideal property. Our real estate department will carry out research on a chosen location to see if the property is suitable for renovation in order to realize your goals.
03
Building Inspections
Reliable Building Inspections by Qualified Professionals
You can ask us for a qualified professional to inspect building conditions such as water leaks and termite damage. From both an objective and professional perspective, we will inspect your property.
Renovations
Renovated Second-hand house: A C-Shaped House
I.D.Works produced this house from property search, planning, design, completion and sales.
It's a sunny and C-shaped 52-year-old house, approximately 996 sqft / 92.5 ㎡.
It's a nice and atmospheric house with partially wooden sashes. We renovated it by emphasizing the feelings of intimacy and comfort.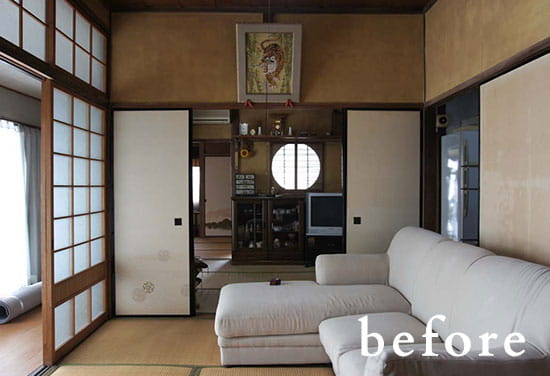 Renovations
Renovated Second-hand House : A Grounded Life
A renovation with functional improvements for insulation and earthquake resistance.
Our real estate department worked on this renovation from property search, planning, designing, completion and finally sales.
We renovated the 47-year-old house with a garden, including adding insulation improvements and earthquake resistance.
On this project, we wanted to deliver the house with a richness that the residents can feel. We want them to feel an attachment to the house so they will care about it for a long time.
We hope the house owners precious memories will grow like a sapling into a large tree.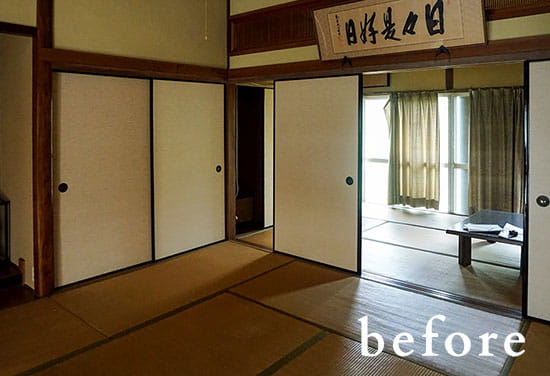 Renovations
Old House Renovation: Mix Style
This project started with an inquiry from a husband and wife who wanted to improve the comfort of their house, considering that they were growing older. It was a renovation for homeowners and we took advantage of the old house's features. The house's 100 years of history added charm to the project..
We examined the movement limitations in the house and changed the floor plan to make a larger space and focused on connecting the spaces with the many gardens.
We kept the beauty of the old glass, wooden frames, and decorative room dividers.